Learn Medisoft
August 25, 2020
2021-09-28 16:40
Learn Medisoft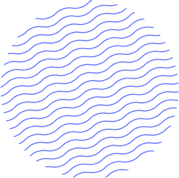 Medisoft Academy
Microwize has developed this course to help you get the best out of your Medisoft software. This course is divided into 6 volumes and 23 chapters to help you learn Medisoft Software with ease.

Why Medisoft Academy by Microwize?

We have made it easier to learn and master Medisoft; the most popular medical billing software. Whether you are looking to start a career in medical billing or to enhance the Medisoft software skills this course is perfect for you. The CEO at Microwize: Robert Gabriel has created this course with his knowledge in the industry and years of experience. This course is divided and organized into multiple chapters to help you learn and understand every aspect of Medisoft software 
• 27 Video Lectures
• Graded Quizzes
• Simulation Exercises
• Certificate of completion
What People Love About Medisoft Training by Microwize
Microwize has been helping practices since 1997. We have crafted this course with our years of expertise and knowledge in Medisoft. Have a look at what people love about Medisoft training by Microwize.
They are the best!
I can't speak highly enough about their depth of knowledge and expertise in this ever-changing world of healthcare. They have helped me manage a small but very busy podiatric practice for years. Courteous, fast assistance. They are the best!
10 out of 10
I used Medisoft since 1993 and have seen many changes with this software. The worst part was when they got too big to give their customers support for the product. I ran across Microwize by accident and it was a great find and even better decision to become a customer. Thank you and wish continued success."
Elaine Browning
Office Manager
Good Results!
Thank you for your expertise, patience and sense of humor. I really appreciate your help learning MediNotes. I've been practicing with good results.
Highly Recommended!
I recommend this program to anyone in the medical field. I thank you again and look forward to many more years of working together to keep me ahead of the constantly changing rules, codes and documentation criteria
John A. Brandeisky
DPM, FACFAS